---
At Timpson, all of our colleagues are considered to be part of our family, and looking after them is our number one priority. We know that as long as we employ great colleagues and we look after them well, they'll provide our customers with amazing service.
TRAINING AND DEVELOPMENT


We don't expect you to know how to cut a key or repair a pair of shoes when you join us. We believe in investing in and developing our own people. This is why all of our colleagues begin a comprehensive training scheme on their first day with the business. As a general rule, we promote from within, so we love ambitious people who want to progress in their careers with us.
OPPORTUNITIES FOR ALL

Timpson is a true equal opportunities employer with a simple and transparent recruitment model- we look for great personalities! We will consider anyone and everyone for a role within our business, regardless of their background or history. This includes ex-offenders and other marginalised groups.
MO CELEBRATES JOB SUCCESS THANKS TO THE RESTART SCHEME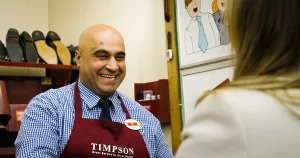 Maximus UK is proud to be delivering the Restart Scheme, working with employers like Timpson to support people to find meaningful employment. Mo struggled to find work throughout the pandemic, but within six weeks of joining the Restart Scheme he was celebrating job success, after securing a new role as Trainee Mobile Manager.
Learn more about Mo's journey back into work by watching Maximus UK's video. Mo's story is also on the Restart website here, with further quotes from Louis and MP Mims Davies.
---
BENEFITS OF A JOB WITH TIMPSON

We pay our colleagues as much as we can afford, rather than as little as we can get away with. In addition to receiving a basic wage, every single colleague is part of a bonus scheme relevant to their part of the business.
We believe that sharing our profits with our colleagues is one of the keys to our success. We offer a wide variety of other benefits to our colleagues; from having your birthday off, to free to use holiday homes, we also offer you use of the company limousine if you get married, as well getting an extra £100 in your wages and a week off work! Click here to find out more.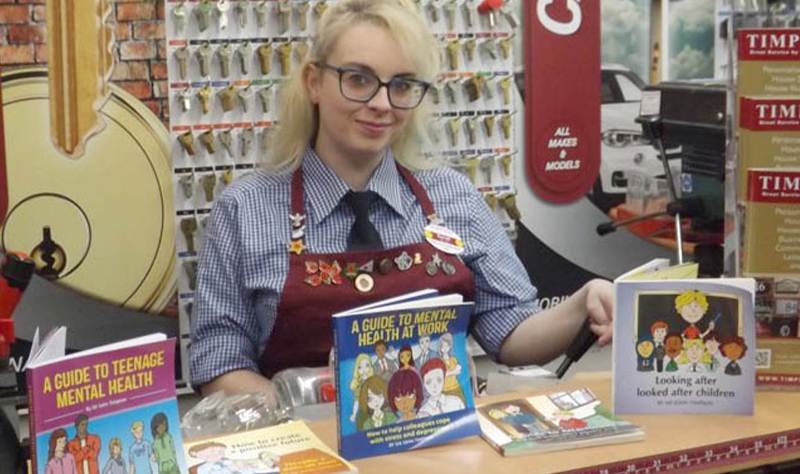 ---
'UPSIDE DOWN' MANAGEMENT

At Timpson, all of our colleagues have total authority to do whatever they need to do to amaze our customers. We call this 'upside down' management and everybody else who works in the business is there to support our branch colleagues to best serve our customers. We trust our colleagues to run our business as they see fit. We conduct a 'happy index' every year, which lets us know what our colleagues really think about how our business is being run and how they are being treated. This is crucial in our understanding of our colleagues and is reviewed by the Board each and every year to ensure we are looking after our people.