For over 100 years, Timpson has been breathing new life into your favourite footwear. Now you can arrange shoe repairs online or in-store, so it's easier than ever to get them in front of our award-winning specialists.
How Online Repairs Work
Don't panic if you can't make it into a Timpson store, our online repair service makes it easy for everyone to get their shoes fixed.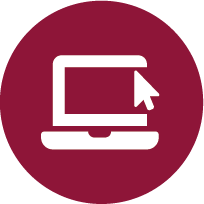 STEP 1
Order Repairs Online
Find your shoes. Choose your repair. Place your order.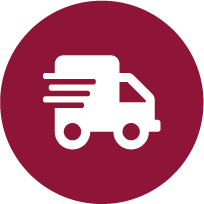 STEP 2
Post Your Shoes
We'll send you instructions on how to post your shoes to us.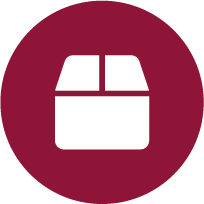 STEP 3
Get Your Shoes Back
Your repaired shoes will be sent back to your doorstep completely free of charge.
---
Our Repairs

Don't worry, we'll soon make them soft and shiny again. From delicate stitchings to full re-welts, our master craftspeople deliver shoe and boot repairs of the absolute highest quality. Below are some of the repairs we provide:


| | |
| --- | --- |
| | Heel replacement |
| | Zip replacement or repairs |
| | Re-welting |
| | Replacement shanks |
| | |
| --- | --- |
| | Leather upper repairs |
| | Bag repairs |
| | Boot alterations |
| | ...and much more! |
...
---
Why Choose Timpson?
Trusted cobblers
Since 1903, our specialists have been offering shoe repairs to the very highest standard. All repairs come with the Timpson Guarantee.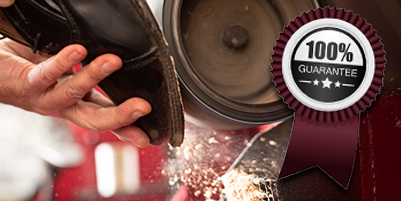 Fast, reliable service
Simple in-store repairs can be done while you wait! More complex repairs are sent to our central warehouse, which you'll get back between 7-10 days.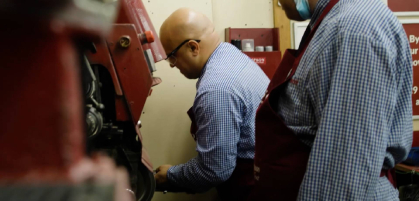 Premium materials
Only the very best materials are used for our repairs, and everything goes through our strict quality tests.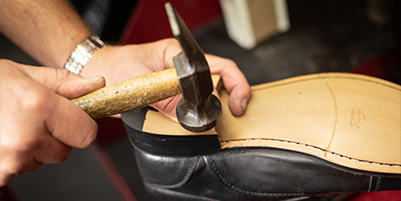 Free postal returns
Get your repaired shoes sent straight back to your doorstep completely free of charge.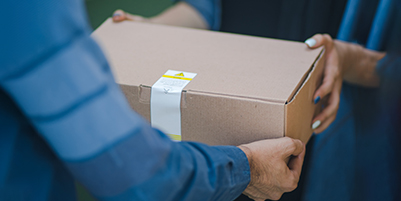 ---
---
Frequently Asked Questions
Which shoes can you fix?
We can fix almost all types of men's and women's shoes. Most repairs can be done by our in-store colleagues, but more complicated issues will be sent to our specialists at the Shoe Repair Excellence Centre. No job is too big or too small.
Is it worth getting my shoes fixed?
Nobody wants to say goodbye to their comfy old friends, and it's often much cheaper to repair an existing pair than buy another brand-new pair.
Where should I send my shoes for repair?
After placing an order online, you'll need to print out your order confirmation and send this with your shoes to: Online Shoe Repairs, Timpson House, Claverton Road, Wythenshawe, Manchester, M23 9TT.
Can shoes be resoled?
Yes, shoes can be resoled either with full soles or half soles and can be replaced several times providing the upper is in good condition. Half soles are ideal for heels, while full soles are recommended for flat shoes. Many customers choose to replace their soles with Vibram soles which provide superb traction and long-life wear. You will know when shoes need resoling when soles start to soften and signs of a hole appear.
Do I need to book an in-store appointment?
No, all Timpson stores offer walk-ins, so there's no need to book an appointment in advance.
Do your repairs come with a guarantee?
Yes, we take great pride in what we do, so all shoe repairs come with the Timpson Guarantee. If you are not happy with your repair, please contact us so that we can offer you support.