PASSPORT PHOTO REQUIREMENTS FOR GERMANY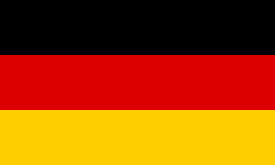 PASSPORT REQUIREMENTS
Required photo dimensions: 35mm x 45mm.
2 photos will need to be submitted
A light grey background is needed for your photos
The height from top to bottom face must be between 32- 36mm.
The photograph should be centrally aligned with a full front view
All the features from chin to hairline and both sides of the face need to be clearly visible.
The whole face is required to be clear, with proper contrast and sharpness.
There should be no reflections, shadows, or red eyes visible in the photo.
There should be no other object or support to the subject in the photograph.
The shadows in the background are also not acceptable.
There should be neutral facial expressions with closed mouth, avoiding smiles.
The subject has to look straight into the camera.
Head coverings are not permissible unless worn for religious reasons
The eyes of the subject should be clearly visible, and not covered by the hair or frame of the glasses.
Sunglasses, tinted glasses, or reflections of glasses are not acceptable in the photos.
Passport photos must be printed on high-quality paper.
In the case of babies under 1 year, the eyes do not need to be open
VISA REQUIREMENTS
Photo should be no older than 6 months
Face takes 70 to 80 percent of the whole photo. This corresponds to a height of 32 – 36mm.
If your face measures less than 27mm or more than 40mm on the photo then it will be rejected.
Must be centered position when taking the photo.
The photo must show only one person; no other persons or objects are acceptable.
Avoid shadows on the background
Must have a sharp focus, be clear and have proper contrast.
Make sure the photo is not blurred, is too light or without enough contrast.
Take your photo with even lightning, it should not be too dark or too light.
Shadows across the face, flash reflections or red eyes should be avoided.
The photo must be printed on high-quality paper with a print resolution of at least 600dpi,
Your photo must be clean, with natural colours, not pixelated or damaged in any way.
Photos can be in black and white or colour.
Look directly at the camera and keep your eyes open.
Be careful not to cover your eyes with hair or glass frames.
If you wear eyeglasses make sure not to have flash reflections off the lenses on your photo and don't wear tinted glasses or sunglasses.
Hats or head covering are not permitted generally, but exceptions can be made in particular for religious reasons.
If a head covering is allowed then your face must be visible from the chin to the forehead.
Dimensions : 35mm x 45mm.
Number of Photos Required: 1
Background Requirements: white or off-white background

PASSPORT CHILDREN 9 & UNDER REQUIREMENTS
Head size between 22-36mm (50-80%).
Passport will be rejected if this is less than 17mm or more than 40mm.
Head coverings for religious reasons only.
The photo can be Black & White or colour.
Dimensions : 35mm x 45mm.
Background Requirements: light grey background