PASSPORT PHOTO REQUIREMENTS FOR KUWAIT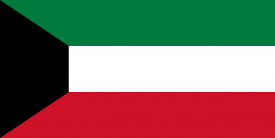 PASSPORT REQUIREMENTS
Required photo dimensions: 40 x 60 mm
2photos will need to be submitted
A skY-blue background is needed for your photos
Photos must be taken in the last month.
You should be facing the camera directly.
Plain expression with a closed mouth.
Plain background with only you in the photo.
In the case of babies, eyes must be open.
VISA REQUIREMENTS
You DON'T need a Photo for a Visa, The Embassy confirmed this.
You can check with them if you wish to ring 0207 590 3400 & ask for Visa Dept.