PASSPORT PHOTO REQUIREMENTS FOR TRINIDAD AND TOBAGO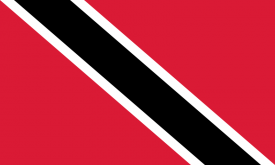 PASSPORT REQUIREMENTS
Required photo dimensions : 41mm x 31mm.
2 photos will need to be submitted.
A pure-white background is needed for your photos.
Head size 70%.
Only colored photographs accepted.
Full front view of applicants face with eyes open.
No Dark Glasses (unless there is physical disability).
Head covering for religious reasons only.
All facial jewellery (nose, eyebrow rings) MUST be removed.
In the case of babies, eyes must be open.