PASSPORT PHOTO REQUIREMENTS FOR BELGIUM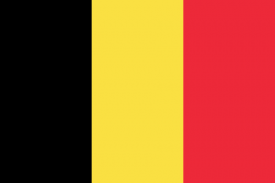 PASSPORT REQUIREMENTS
Required photo dimensions: 35mm x 45mm.
2 photos will need to be submitted
A plain light background is needed for your photos
Photographs should be portrait-style.
The applicant should not, as a rule, be wearing any headgear.
Headgear may be permitted for religious or medical reasons.
The face must be completely visible.
The forehead, cheeks, eyes, nose and chin should not be obstructed in any way.
Preferably, but not necessarily, the hair and ears should also be exposed.
The head should occupy a minimum area of 2.5 cm and a maximum of 3.5 cm.
In the case of babies, the eyes must be open.
VISA REQUIREMENTS
Head size between 70-80%.
Close up of head and top of shoulders.
The photograph should be in colour.
Clear quality and with the face in focus.
Printed on normal photographic paper (camera print).
Full face, non-smiling without sunglasses, a hat/cap or other head covering, unless the applicant wears such items because of their religious belief or ethnic background.
Dimensions : 35mm x 45mm.
Number of Photos Required: 1
Background Requirements: white or off-white background