PASSPORT PHOTO REQUIREMENTS FOR BURMA (MYANMAR)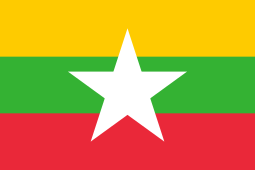 PASSPORT REQUIREMENTS
Required photo dimensions: 35mm x 45mm.
2 photos will need to be submitted
A plain light background is needed for your photos
The photos must be no more than 6 months old.
They should be taken from a front view.
Head size should be 32-36mm
If they need a digital copy it needs to be 600 dpi & 827×1063 Pixels.
In the case of babies, the eyes need to be open
VISA REQUIREMENTS
A full face, front view and open eyes.
Make sure the photo presents the full head from the top of the hair to the shoulders.
Avoid shadows on the face or background.
The face in the photo should have a natural expression (closed mouth).
Photos should not include sunglasses or hats.
The contrast and lighting in the photo should be normal.
Dimensions : 35mm x 45mm.
Number of Photos Required: 2
Background Requirements: white or off-white background