PASSPORT PHOTO REQUIREMENTS FOR GHANA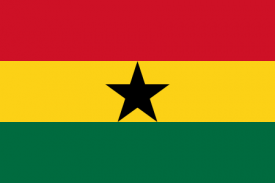 PASSPORT REQUIREMENTS
Required photo dimensions: 35mm x 45mm.
4 photos will need to be submitted
A plain background is needed for your photos
Photos must be no more than 3 months old
Head size between 29-34mm.
Glasses are advised to be removed.
Head coverings for religious reasons only.
In the case of babies, the eyes need to be open
VISA REQUIREMENTS
Photos must be no more than 6 months old
The applicant's head (measured from the top of the hair to the bottom of the chin) must measure 25 mm (1 inch) to 35 mm
The applicant's eye level must be 28 mm to 35 mm from the bottom of the photo.
Coloured or patterned backgrounds are unacceptable.
The applicant must be facing straight ahead, looking neither down nor to the side
The applicant's head is centred in the frame and the applicant's ears are exposed.
Dimensions : 35 x 45 mm
Number of Photos Required: 2
Background Requirements: white background