PASSPORT PHOTO REQUIREMENTS FOR JAPAN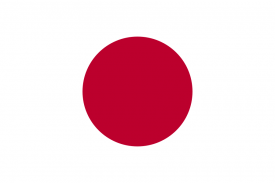 PASSPORT REQUIREMENTS
Required photo dimensions: 35 x 45 mm.
1photos will need to be submitted
A white or off-white background is needed for your photos
Head size between 32-36mm.
From the top of the head to the top of the photo needs to be between 2-6mm.
Photographed within six months before application.
Colour or Black and white photographs are accepted.
No hats masks or sunglasses should be worn.
School pictures may not be accepted
Photo should be taken at a photo studio as grainy digital camera photos may not be accepted
In the case of babies, eyes must be open.
VISA REQUIREMENTS
Same as passport (see above).
Dimensions : 45 x 45 mm or 50 x 50 mm
Number of Photos Required: 1
Background Requirements: white background