PASSPORT PHOTO REQUIREMENTS FOR KENYA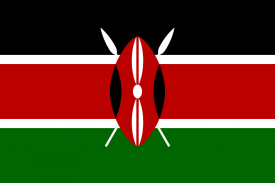 PASSPORT REQUIREMENTS
Required photo dimensions: 35 x 45 mm
2photos will need to be submitted
A plain light grey, cream or white background is needed for your photos
Clear photos – they should not be blurred nor have a dark hue, all facial features should be clearly outlined.
Photos with full face and both ears showing.
Weaves and hair should not cover the forehead or the rest of the face.
Ladies should not be wearing strappy or strapless tops.
Photos should be without shadows in the background.
Photos should be taken without spectacles.
In the case of babies, eyes must be open.
VISA REQUIREMENTS
Same size as the passport photo (see above)
If applying online for Evisa, max pixel dimension for digital upload: 500px x 500px
Dimensions : 35mm x 45mm
Number of Photos Required: 1
Background Requirements: white background