PASSPORT PHOTO REQUIREMENTS FOR MALAWI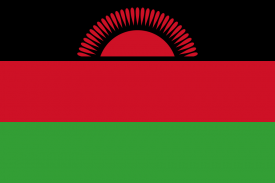 PASSPORT REQUIREMENTS
Required photo dimensions: 45 x 35 mm
2 photos will need to be submitted
A plain white background is needed for your photos
Photo must be taken from a straight frontal view, showing full face including both ears.
The photo cannot be digitally altered. Scanning old photos to insert a white background is not acceptable.
Photo should show normal street attire: uniforms should not be worn except for religious attire that is worn daily.
Dark or non-prescription glasses with tinted lenses are not acceptable.
Prescription glasses, hearing devices, wigs or similar articles, should be shown if normally worn.
The photo must have been taken in the last 6 months.
The photo must be in colour.
Head size between 29-34mm.
Glasses are advised to be removed.
Head coverings for religious reasons only.
In the case of babies, eyes must be open.
VISA REQUIREMENTS
Same as passport (see above)
Dimensions : 50 x 50 mm
Number of Photos Required: 1
Background Requirements: plain white background