PASSPORT PHOTO REQUIREMENTS FOR MALAYSIA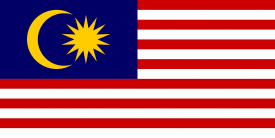 PASSPORT REQUIREMENTS
Required photo dimensions: 35 x 50 mm
2 photos will need to be submitted
A white background is needed for your photos
Head and shoulders only.
No Red eye
Head covering for religious reasons only, the face must be shown.
A 10 mm space must be left below and above the face.
Polaroid instant photos are unacceptable for Malaysian passport applications
Three-quarter profiles are not allowed
The subject must look straight into the camera
The passport photo must show the eyes clearly
There must be no hair over the face
In the case of babies, eyes must be open.
VISA REQUIREMENTS
Full face, front view, eyes open.
Make sure the photo presents the full head from the top of the hair to the bottom of the chin.
The height of the head should measure 25 to 35 mm.
Head centred within the frame.
Make sure eye height is between 28 mm and 35 mm from the bottom of the photo.
No shadows.
Natural expression.
Dimensions : 50 x 50 mm
Number of Photos Required: 2
Background Requirements: plain white or off-white background