PASSPORT PHOTO REQUIREMENTS FOR MALTA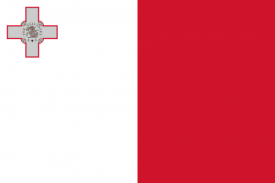 PASSPORT REQUIREMENTS
Required photo dimensions : 30mm x 40mm
2 photos will need to be submitted
A white background is needed for your photos
New Maltese passports are biometric and issued by the Passport Office in Malta. Hence applicants must submit their application in person at the Consulate where their biometric data (photograph, fingerprints and signature) is captured electronically and subsequently transmitted to the Passport Office in Malta for processing.
Head size should be between 70-80% of the overall photo
In the case of babies, eyes can be closed.
VISA REQUIREMENTS
Images must be in colour.
No more than 6 months old.
Show only you and nothing else in the image.
The face must be centred in the frame.
Unedited image.
Dimensions : 35 x 45 mm
Number of Photos Required: 2
Background Requirements: white background