PASSPORT PHOTO REQUIREMENTS FOR MAURITIUS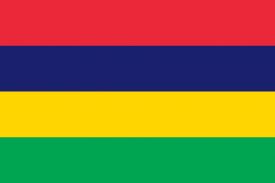 PASSPORT REQUIREMENTS
2 photos will need to be submitted
Two identical copies of photographs of fewer than six months.
Between 35mm and 40mm in width
Between 45mm and 50mm in height
Taken against a light background.
The face length from Chin to Crown of the head shall be between 25mm and 35mm (0.98 in and 1.38 in).
Photographs should be matt and taken full face, without hat and eyes wide open.
They should be clear and taken in a neutral expression with the mouth closed.
If the applicant/minor wears glasses, the eyes should be visible.