PASSPORT PHOTO REQUIREMENTS FOR MOROCCO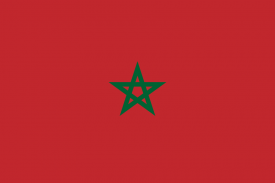 PASSPORT REQUIREMENTS
Required photo dimensions: 35 x 45 mm
4photos will need to be submitted
A white or off-white background is needed for your photos
4 identical colour photos are required.
Must have been taken within the last 6 months.
Must be looking directly at the camera.
Chin to crown of head must be between 32-36mm.
Hair must stay within the photo.
Well lit image with no shadows.
In the case of babies, eyes must be open.
VISA REQUIREMENTS
Same as passport (see above)
The Visa Application can be emailed through to the Embassy to speed up the Application, so the Photo is required to be in JPG Format, so a digital Copy would also need to be provided.
Dimensions : 35 x 45 mm
Number of Photos Required : 2