PASSPORT PHOTO REQUIREMENTS FOR NORWAY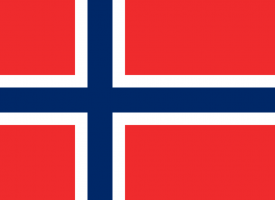 PASSPORT REQUIREMENTS
Required photo dimensions: 35 × 40 mm or 50 x 50 mm
2 photos will need to be submitted
A plain white background is needed for your photos
Must be printed on high resolution, quality photo paper.
Black and white or colour are accepted.
No more than 6 months old.
The face must occupy 70-80 % of the photo.
No hair must cover the eyes.
The mouth must be closed.
Clear glasses are allowed (no shine or reflection).
Frames must not obscure the eyes.
No hats or headgear except for religious reasons.
Photo must be taken facing the camera.
No shadows on face or background.
In the case of babies, eyes must be open.
VISA REQUIREMENTS
Same as Passport Photos (see above)
Dimensions : 35 x 40 mm
Number of Photos Required: 1