PASSPORT PHOTO REQUIREMENTS FOR PANAMA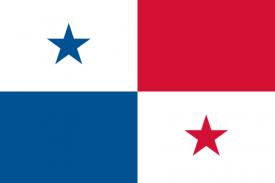 PASSPORT REQUIREMENTS
Required photo dimensions: 35 x 45 mm
3 photos will need to be submitted
A white background is needed for your photos
Must show full face and Ears.
Accepting smile without showing teeth.
No Glasses.
Small Earrings only.
No colour contact lens.
No wigs.
No piercings.
No sleeveless shirts.
Shoulders covered with no cleavage.
No Braids or long hair (if so needs to be tied back).
For Ladies
Ears should be visible.
No hooks or straps are allowed on hair.
Blouses should not be notched or bare shoulders.

For Men
No earrings, no extravagant hairstyles.
In the case of long hair, this must be behind the ears.
No coloured contact lenses.
In the case of babies, eyes must be open.