PASSPORT PHOTO REQUIREMENTS FOR SINGAPORE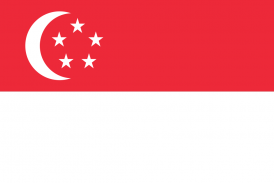 PASSPORT REQUIREMENTS
Required photo dimensions : 35 x 45mm
1 photo will need to be submitted.
A white background is needed for your photos.
The photo should be taken within the last 3 months.
Head size between 25-35mm.
Head coverings for religious reasons only.
The photo should be sharp and clear.
Needs to be printed on MATTE paper.
In the case of babies, eyes must be open.
VISA REQUIREMENTS
Head size between 25-35mm.
Head coverings for religious reasons only.
Needs to be printed on MATTE paper.
One recent colour photo required taken within 3 months.
Must show full face.
Dimensions: 35mm x 45mm.
Number of Photos Required: 1
Background Requirements: white background
ONLINE VISA APPLICATIONS REQUIREMENTS
File size needs to be around 150kb.
Jpeg compression will be needed to achieve above file size.
514 × 400 pixels.
Must be submitted in jpeg format