PASSPORT PHOTO REQUIREMENTS FOR SWEDEN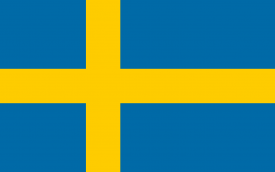 PASSPORT REQUIREMENTS
Required photo dimensions: 35mm x 45mm
2 photos will need to be submitted.
A light-coloured background is needed for your photos.
The head must occupy around 70% of the passport photo.
In the photo the face must be depicted at a straight angle.
Your eyes must be looking straight at the camera.
Your facial expression must be neutral in the passport photo.
No headgear or dark eyeglasses are are permitted.
In the case of babies, eyes must be open.
VISA REQUIREMENTS
The photos should show a front view of the face.
You must not be smiling with a neutral expression.
The photo must be sharp, clear and with sufficient contrast.
Reflection from glasses, sunglasses or tinted glasses is not permitted.
The photos need to be printed on high quality paper with at least 600 dpi resolution.
Only colour photos are acceptable.

Dimensions: 35mm x 45mm
Number of Photos Required: 2
Background Requirements: white background