PASSPORT PHOTO REQUIREMENTS FOR TAIWAN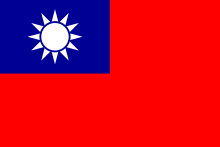 PASSPORT REQUIREMENTS
Required photo dimensions: 35mm x 45mm
2 photos will need to be submitted
A plain white background is needed for your photos
The photo must be less than 6 months old
Head size must be between 32-36mm (70-80%).
The Head or any part of hair must not touch the frame of the photograph (female applicant's hair is permitted to touch The bottom frame of the photograph).
Head coverings for religious reasons only.
The photograph must be color neutral, with no ink marks or creases.
The photographs must be at high resolution and printed on plain, high quality photographic paper.
The photo must be taken in colour.
In the case of babies eyes must be open.
VISA REQUIREMENTS
Same as passport (please see above)
Dimensions : 35mm x 45mm
Number of Photos Required: 2
Background Requirements: plain white background