PASSPORT PHOTO REQUIREMENTS FOR VENEZUELA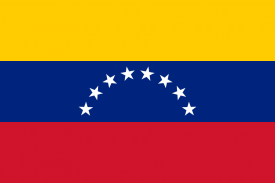 PASSPORT REQUIREMENTS
4 photos will need to be submitted
A white background is needed for your photos
Photo dimensions can be any size, recommend UK Passport Size 35×45mm.
Must have been taken not less than three months from the date of the application.
At least two of the photographs must be signed by the photographer verifying their authenticity.
Photo colour, uniform lighting (no flash marks, red eyes or shadows).
Show your face and neck.
The face must occupy 66-75% of the photo.
The face should be clear, in front of the camera and with open eyes.
The person may not be looking to the right, left, up or down.
The person must have their mouth closed and neutral expression.
We do not accept photos with the flash reflecting glasses or dark glasses.
The head must be uncovered.
The image must be clear, no bends, no scratches, no stains, no holes.

VISA REQUIREMENTS
Same rules as passport (see above)
Dimensions : 50.8mm x 50.8mm
Number of Photos Required: 2