Get your mobile device fixed without any fuss. Timpson specialises in repairs for phones, tablets and smartwatches, so simply bring it to your nearest store or post it straight to us. We'll make sure you aren't without it for long.
Book Your Repair Online
---
How Online Repairs Work
Don't panic if you can't make it into a Timpson store, our online repair service makes it easy for everyone to get their devices fixed.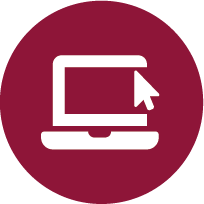 STEP 1
Order Repairs Online
Find your device. Choose your repair.
Place your order.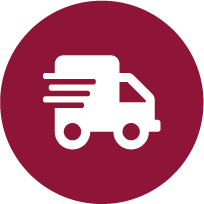 STEP 2
Post Your Device
We'll send you instructions on how to
post your phone to us.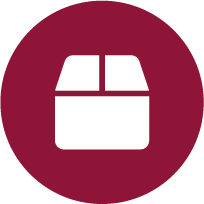 STEP 3
Get Your Device Back
Your fixed device will be sent back to your
doorstep within 2-5 working days.
---
Our Repairs
Whoops! Don't worry, accidents happen. Timpson offers a huge range of phone and tablet repairs, so here are just a few examples of the issues we can fix…
| | |
| --- | --- |
| | Broken Screens |
| | Battery and charging issues |
| | Diagnostics device issue |
| | Microphone and speaker faults |
| | |
| --- | --- |
| | Faulty cameras |
| | Software issues |
| | Water damage |
| | ... and much more! |
---
Why Choose Timpson?
Quality parts
We only use the very best parts for all of our repairs.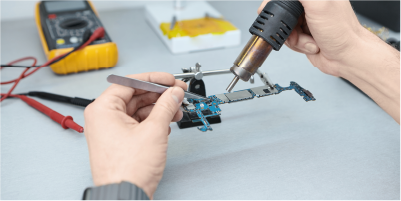 Express repair
Our fastest in-store repairs can be completed in under an hour.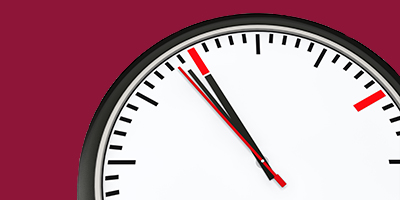 Lifetime guarantee
Get a lifetime warranty on most parts used in our repairs.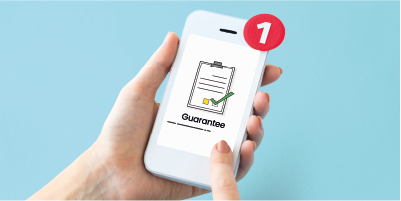 No fix, no fee
If we can't fix it, then you won't be charged.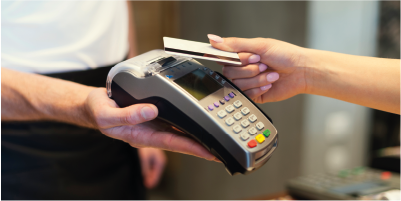 ---
---
Frequently Asked Questions
How long do online/postal repairs take?
Once it's arrived at our Tech Centre, your fixed device will be returned back to you within 2-5 working days. Samsung repairs have a lead time of 3-5 working days and come with free insured return postage.
How long do in-store repairs take?
Standard device repairs can be done in under an hour, but more complex fixes can take longer.
Do I need to book an in-store appointment?
No, our stores offer a walk-in service, so there is no need to book an appointment in advance.
Does my device come with a warranty?
Yes, all of the parts we are using come with a lifetime guarantee (battery and charging port with one year). Please be aware that, just like most other third-party repair services, this could void the manufacturer's warranty.
All Samsung repairs come with a new 12-month Samsung warranty, while the waterproof IP rating will also be reinstated.
What happens if you can't repair my device?
In the unlikely event our expert technicians are unable to fix your device, you won't be charged for the repair service.
Why do you need my device passcode?
The device passcode is required for testing the device before and after the repair, to make sure we've done the job properly! This simply involves testing the device, and at no time will your personal data be accessed. We do not require passcodes for Samsung devices and instead require your IMEI code.
Where do I send my device for repair?
When booking your repair online, you'll need to package up your device with a printout of your order confirmation. Please send your device to the following address: Tech Centre, PO Box 351, Manchester, M22 2EZ.
Samsung devices are repaired by Samsung-trained engineers at a different state-of-art facility, so please send these to: Timpson Repairs, c/o TMT First BAY 2, Holditch House, Holditch Road, Newcastle Under Lyme, Staffordshire, ST5 9JA.
What should I do before sending my device?
We always recommend backing up your device and then restoring it to factory settings (if you can't share the passcode) before sending it for repair. This is an essential requirement for all Samsung devices.
Can I still get support after the repair is completed?
Yes, of course! Please contact our support team with any queries following your repair.